BERLIN
Hardenbergstraße 9
– Vorderhaus EG –
10623 Berlin
Germany
ROTTERDAM
Mathenesserdijk 396a2
3026 GV Rotterdam
The Netherlands
tel: + 49 (0) 30 3180 0313
Email: info@kopvol.com
We, architect Gemma Koppen and architectural psychologist Dr. Tanja C. Vollmer are the founders of Kopvol architecture & psychology. In 2009 we open our office in Rotterdam and in 2019 a second office in Berlin. Kopvol is the first architectural practice in Europe to employ staff from the disciplines of architecture and psychology that work together in various design and planning phases.
We handle our assignments as a cross-breeding of architectural creativity, scientific precision and functional and technical requirements. Our success is reflected in awards such as the Innovation Prize of the Dutch Health Insurers (2015), endowed with 5 million euros, but above all in the trust of our clients from many different areas.
What began in 2009 as adventurous new territory has now become mature expertise and an added value for demanding design tasks and building projects.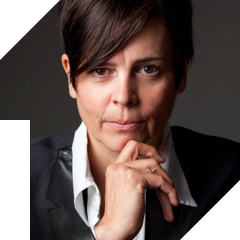 Prof. Gemma Koppen
Gemma Koppen is founder and director of Kopvol architecture & psychology in Berlin and Rotterdam. Understanding buildings as living constructions that interact with their users is core to her understanding of architecture and the content of her teaching at Columbia University, New York City (1997-2001), University of Kassel (2002-2003), Academy of Fine Arts Munich (2006-2007), TU Delft (2003-2013) and TU Munich (2017-2018). From 2000-2008 Gemma Koppen was project architect first for the Dutch Ministry of Building in The Hague, then for the Swiss architectural office Herzog & DeMeuron in Basel. Gemma studied architecture at the Technical University in Delft, urban design at Pratt Institute as a Fulbright scholar, New York City and advanced architectural design at Columbia University, New York City.

to linkedin page

to research page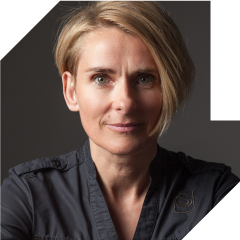 Prof. Dr. Tanja C. Vollmer
Dr. rer. nat. Tanja C. Vollmer is founder and scientific director of Kopvol architecture & psychology in Berlin and Rotterdam. Since 2016 she is visiting professor of architectural psychology, first at TU Berlin and since 2019 at the Faculty of Architecture at TU Munich. She teaches and researches with a focus on user-centered architecture, perception and health. 2000-2006 Tanja Vollmer was scientific director of the Psycho-Oncological Outpatient Clinic at the Ludwig-Maximilians-University Munich Großhadern. Tanja graduated in biology and psychology and received her PhD at the Georg-August University of Göttingen. She received her master's degree in health psychology at the Harvard Medical School in Boston, USA. As an architectural psychologist, she holds and chairs numerous expert panels and scientific consortia in Germany.

to architectural psychology at the Technical University Munich, DE

to research page