THIEME PUBLISHERS. SPACES FOR DEVELOPMENT
Vollmer, T. C., Koppen, G., Vraetz, T., & Niemeyer, C. (2017). Entwicklungsräume. JuKiP - Ihr Fachmagazin Für Gesundheits- Und Kinderkrankenpflege, 06(06), 239–244.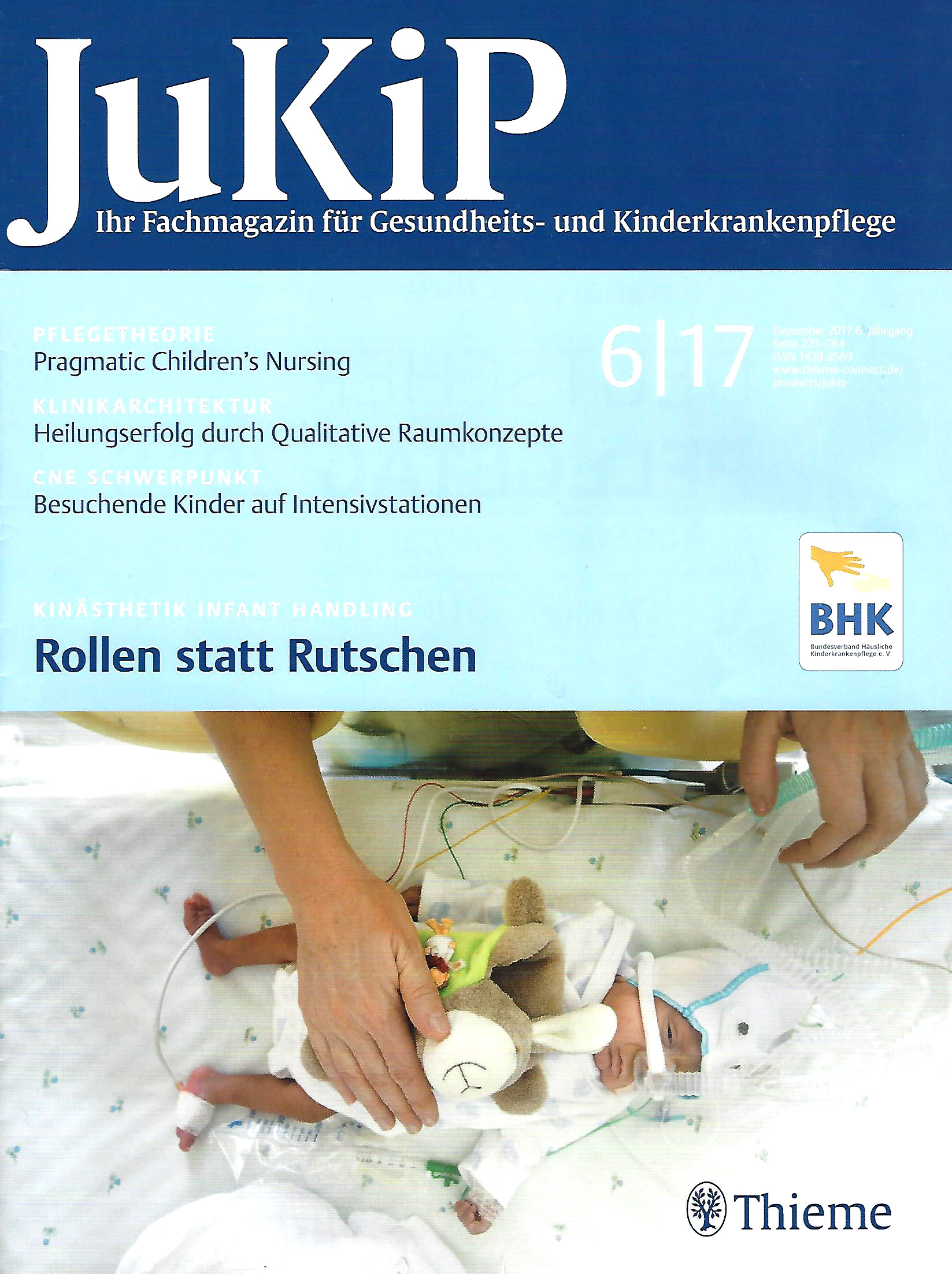 This article reports on the healing success of science-based architecture for children's and youth clinics. Against the background of the current state of research, the authors present their results of an evidence-based hospital architecture that promotes the development and normality of hospitalized children and adolescents. The REN-Cluster, Space for Development and Normality, is one of these results and describes the inpatient care unit that will define the new standards in children's and youth clinics in the future.