FEDERAL INSTITUTE FOR BUILDING RESEARCH
23.03.22

Online

19. Building Research Project Days. Lecture of TC Vollmer, K Kohler, M Bauer: "Impact of an evidence-based hospital architecture on the physical and mental health of hospitalized children, adolescents, and parents."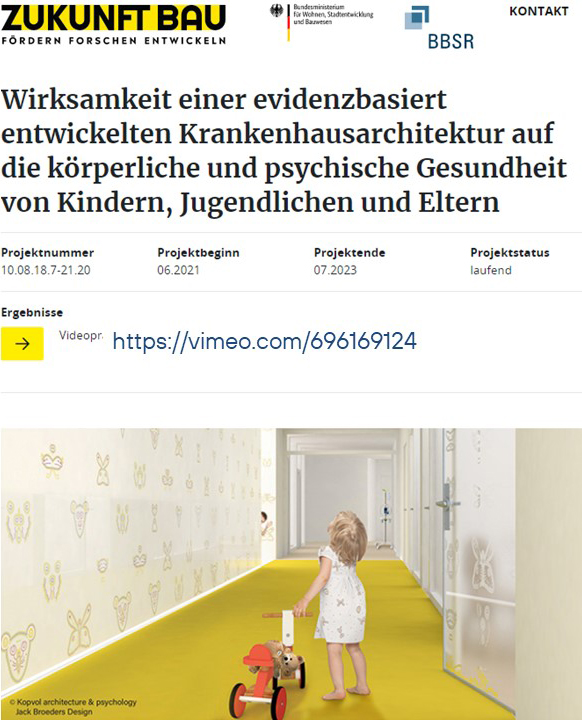 At the Building Research Project Days, the focus is on the exchange of information on current topics in building research. Researchers and practice partners discuss scientific interim and final results of funded projects. The Project Days take place three times a year on two days in Bonn; since COVID-Pandemic 2020 also virtually.
Read more about the cooperation project of the Technical University of Munich (TUM), the Center for Pediatric and Adolescent Medicine of the University Hospital Freiburg (ZKJ / UKF) and KOPVOL architecture & psychology: REN(N) if you can:
https://www.zukunftbau.de/projekte/forschungsfoerderung/1008187-2120