HEALING ARCHITECTURE, WISH OR REALITY?
Vollmer, T. C. (Ed.) (2018). Heilende Architektur: Wunsch oder Wirklichkeit? Landenburg: Daimler und Benz Stiftung.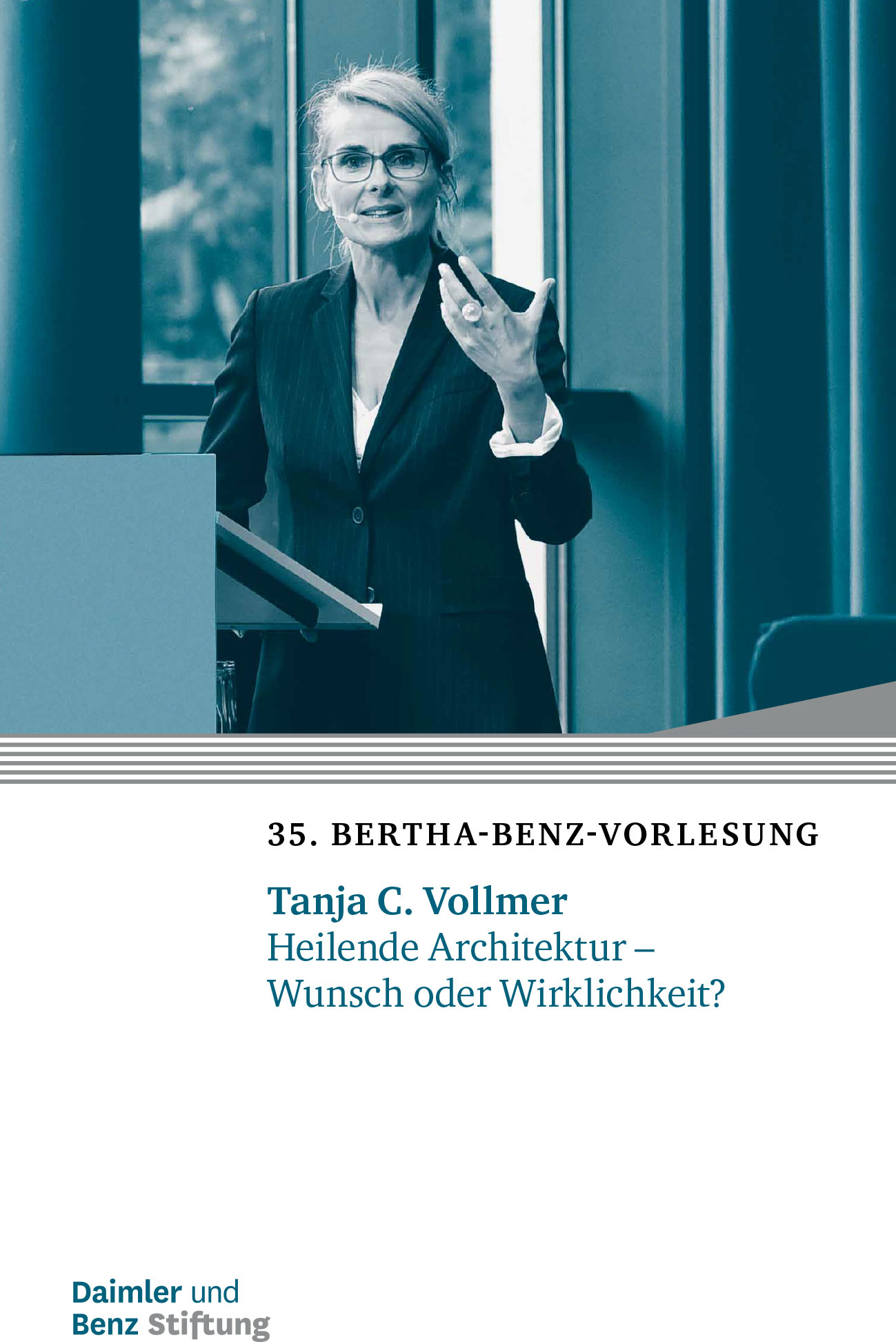 In insightful examples from the past and present of architecture of health care facilities and hospitals, architectural psychologist Tanja C. Vollmer examines the concept of 'healing architecture'. The researcher's aim is to show the intersections of technical- and human science in an exemplary way and to work out their mutual potential. For years she has been committed to a science-based architectural research in order to "move away from trends to sustainable and serious design concepts". The publication is part of the Bertha Benz Series, to which outstanding women in German science and politics, such as Christiane Woopen and Angela Merkel, have been invited to present current research debates to a broad public.